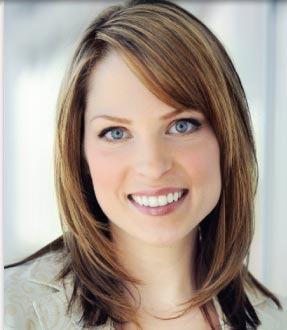 Ready for results?
Contact one of our professionals to get acquainted and discuss how we can transform your strategy into results.
Accolades
"Lots of project managers cannot do what you do at the level that you do it in 100% of their time what you do in 50% of your time."
— General Manager, western region.
"Thank you for all you did. I feel the work you did on the [digital portfolio] is a model for other portfolios."
— CITO at a leading life science research organization.
"It has been an absolute pleasure working with you. You bring a wealth of experience which was extremely helpful for us as a whole."
— Web/eCommerce Director at a leading life science research organization.
"Thanks for all your help and guidance on this effort! As usual, you did a thorough, organized, and professional job driving us through this maze of decisions and players to a successful outcome!"
— Relationship Director at a Fortune 500 company.
"Thank you again for providing such great support, guidance and feedback for our team."
— External consulting supplier.
" I do want to mention...how impressed I am with your project management skills. You are far superior than the project managers I have been working with in the past. Very impressive, and if we had more project managers with your ability, [our] projects would run a lot better."
— Infrastructure Lead at a Fortune 500 company.
"She has done a great job in driving both engagements and has set us up for success moving forward."
— Program Manager at a Fortune 500 company.
"Jan did a very nice job stepping into this project at the beginning when it was very ambiguous."
— Resource Manager at a Fortune 500 company.
"Thanks for all the great learnings along the way, and being such a great mentor. "
— Project Manager at a Fortune 500 insurer.
"I admire your style and interpersonal skills and overall project management talent."
— Project Manager at a Fortune 500 company.
"Overall Jan delivered the project ahead of schedule, under budget, and was respected by the business community. It gets no better than that."
"To get all of the various business departments on board with common goals was [our] highest concern at the outset of this project. Jan worked diligently and consistently to remove these obstacles and obtained a common and consistent commitment from our corporate management team even though this crossed several business units within our national office."
— Applications Development Manager, Alterra Healthcare
" It was a real pleasure working with you. Thank you for the advice, encouragement, and everything I learned from you. Thank you for the trust you put in me ... I know I grew so much under your guidance and you have helped my career so much."
— Project Manager, Fortune 500 insurer
"Thanks much for all you have done for us over the last several years! You have led teams that accomplished an amazing amount of work and met every hard (and many soft) objectives. I want to thank you for your bringing your cheery disposition, diligent focus and deep project management knowledge and skills to work each and every day. Thanks for being steadfast through all the twists and turns of the various projects we worked on together. You really taught me a lot."
— Project team member, Fortune 500 insurer
"Jean's assistance in developing project management structure for our company has been invaluable, and of course (her) professionalism and expertise as a Project Manager has been felt throughout Homestore.com"
"The skills and experience that you bring to EQUIX have enabled us to expand our capabilities in an intelligent manner. You are great role models for the EQUIX staff. Thanks for the high quality of work and commitment to EQUIX's success. I enjoy working with you all."
— Senior VP of Resource Management, EQUIX Financial Services
"Lisa has really done an exceptional job of jumping in and really making a difference!"
— Integration Manager, EQUIX Financial Services
"A huge thank you to you for your dedication not only to the project success but to my success within the project. Your mentoring and guidance assisted me in understanding my total role within the project. You made the whole project fun, yet challenging. Basically, you are awesome!"
— Legal Business Analyst, Health Insurer
"I have been completely impressed by your PM skills and abilities... You are taking this project and our company to new heights!"
— Audit Specialist, Health Insurer
"We greatly appreciate having you on board as a project manager. You have definitely been an asset to the project."
— Stakeholder, Life Insurer
"I have been completely impressed by your PM skills and abilities... You are taking this project and our company to new heights!"
— Audit Specialist, Health Insurer
"Very nice partnering with you on this. Your leadership, management style and of course you personality in crisis situations is very much appreciated. Hope you can be our PM for other application upgrades we have in 2015."
— Upgrade business partner, Major motorcycle manufacturer