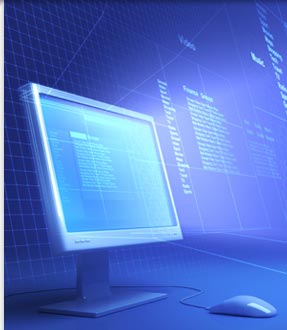 Ready to achieve your objectives?
Contact one of our professionals to get acquainted and discuss how we can transform your strategy into results.
Our consultants have the experience to lead and execute a wide variety of solution delivery efforts. We've worked on all phases and at all levels of a project. Examples of the types of solutions we deliver:
Strategy
Our passion is linking strategy to results. With an actionable strategy (not just a piece of paper), we have the skills to make and carry out the plans that align and maximize your organization's resources--people (most importantly), processes and technology--more effectively with your long-term goals.
Insurance Billing and Collection
We help insurance companies adapt to a rapidly changing landscape by achieving the best in billing and collection, policy and claim processing, especially with property and casualty companies given our expertise in the Guidewire® suite of software products.
Agile Transformation
When your organization needs the ability to move quickly and easily, we help achieve the organizational change and transformation necessary to apply Scrum and other agile solution approaches by bringing our extensive experience to the table. We are product owners and scrum masters working with your teams to continuously deliver high-quality working software in short increments aligned with your priorities.
Migrations
We help organizations make the transition from their existing assets to stable, industry-standard platforms to maximize their customers' digital experience, achieve their strategies, broaden affordable staffing horizons and enable scalable growth.
Business Analysis
When delivering value to your organization calls for requirements planning, management and elicitation or solution assessment validation, our consultants have the subject matter expertise and attention to detail that can help you identify the business needs, determine solutions to business challenges, and identify the changes to your organization that are required to achieve your strategic goals.
Process Analysis & Redesign
Most new solution implementations have an impact on the processes in your organization and the people supporting those processes. We work objectively and closely with the user community to align the system and processes and to manage the organizational changes necessary to ensure acceptance of the solution.
E-Business Solution Delivery
We can assist your company in achieving your electronic commerce business objectives. Our consultants have experience in project management of passive and interactive web-site development, business-to-business partnerships and transaction exchange, as well as custom, leased or purchased web-based applications.
Mergers and Acquisitions
Times are changing, and with it, organizations change. Mergers, acquisitions and joint ventures have become an important strategic option for companies wishing to remain competitive, where the efficient and effective management of a project of this nature is a critical component of a successful outcome with minimal disruptions. We have experience in evaluating the people, process and technology characteristics of the legal entities involved to develop the migration and cut-over plans and deliver integrated results in these high-risk situations.
IT Infrastructure Analysis and Implementation
At the heart of all organizations is the IT infrastructure used to support the business' critical applications and functions. From the computer room to desktop computing, internet security and remote access, telecommunications systems and wide-area networks, we have the expertise to manage any infrastructure system or network project. For businesses that require SOX compliance, we ensure that key IT Key Controls are monitored and managed throughout the project life cycle.
Software Package Evaluation and Implementation
Whether your company is considering a make-buy decision or looking for a thorough vendor search, our consultants can provide structure and experience to your next software selection project. We've participated in the development of RFIs and RFPs and the deliverables required to create adequate evaluation criteria and a shared vision of success. We also can ensure a software package solution is successfully installed and integrated into your organization.
Project Management Office Assessment & Implementation
If you want assurance that your projects are going to finish on time, within budget, and produce results that consistently satisfy your clients, then you want a project management office (PMO). Our experienced consultants can help you assess your organization's project environment, define and create a PMO infrastructure, help create demand for PMO services, and demonstrate a highly responsive PMO that delivers value and produces results. Your projects never had it so good.
Custom Design and Development
When your needs require a custom solution, our professionals have the skills and methodology to execute a successful system development effort. We have hands-on experience designing, developing, implementing, and supporting custom applications. We have the versatility to join your team at any phase of the software development process.